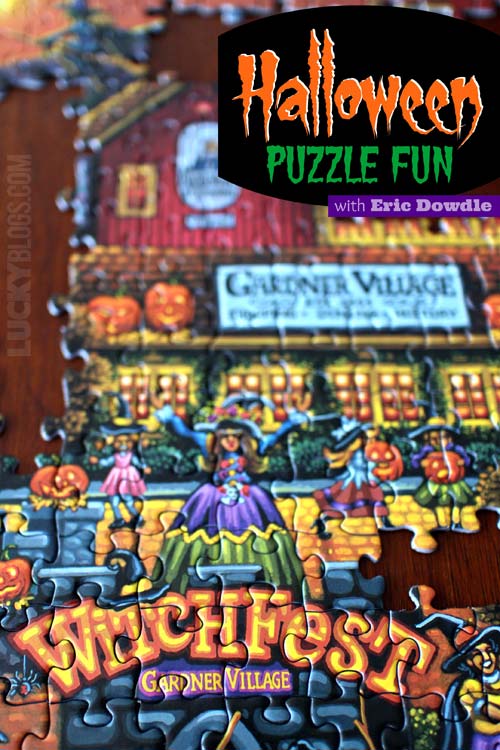 This post is about a Halloween Dowdle puzzle, but I'm going to talk to you about Thanksgiving.
THANKSGIVING
One year before I was married, my family and I spent Thanksgiving at our favorite Chinese restaurant. Another year we made homemade pizza instead of turkey and trimmings in my tiny apartment. It's safe to say we aren't creatures of tradition.
We didn't have anywhere to go our first Thanksgiving in Utah, so we spent it at a new friend's parents house nearby with their extended family. We were the only non-related-to-them people there. They were so kind to include us in their family holiday that I felt I should bring a little something more than the homemade stuffing.
I hadn't met them before that day and was at a loss when I wandered around a store's gift section looking for an appropriate hostess or thank you gift. Nothing seemed right so I left empty handed.
GIFT GIVING (OR NOT)
Something about me you may not know is that I don't give gifts just for the sake of giving. A gift from me has to be personal, thoughtful, and practical or you get nothing. I'm a total bummer gift giver at special occasions, birthdays and weddings where a gift is expected. But when I spy the perfect thing for you, if it's reasonably priced and I have the dough to spend, I'll snag it and hopefully save it for the next gift giving opportunity. However, I usually give it right away and say, "Let's count this for your last/next birthday!"
You're off the hook for giving me anything ever. It wouldn't be fair of me to expect anything more. I'm also hard to please. If it's not exactly what I want/need, I can't fake my appreciation. Horrible, aren't I? When I was little, my mom would get mad if I didn't gush and ooh and ahh and rave as I opened my presents. My honesty is probably to blame here, even though, usually, people say they would rather have honesty over lying. Faking that I like something is like lying and I'm not a liar. Yes, I should be diplomatic, polite, and grateful for gifts. I'm trying to be better.
GARDNER VILLAGE
Lucky for me, we happened upon Gardner Village right before Thanksgiving. It's made up of many little house/buildings that have been converted into the cutest shops, a restaurant, and bakery. They host private events there as well as fun stuff for the whole family!
There are stores full of the latest clothing trends and accessories, salon & spa, furniture at Down to Earth and Country Furniture & Gifts, holiday decor at Celebrations by Modern Display (Christmas AND Halloween villages set up), The Bead Farm, ice cream and snacks at Taste, Sweet Afton's candies, books and toys at Storybook Nook, a couple quilt shops (The Village Quilt Shop and Pine Needles), antique and vintage goodies at Aunt Elsie's Trinkets & Treasures, and much more.
Snuggled away in one of the shops is an entire section of Eric Dowdle puzzle and print art and sitting out on display was his latest puzzle design, the city where we were having Thanksgiving dinner!
THE POINT OF THE STORY
The anxiousness of arriving to their house quickly subsided as we were cheerily welcomed by every one of their family members. In the chaos of children running around, dishes of food being plated, and the recounting of seating, the mother of the house looked me in the eyes with her hands square on my shoulders and said she was so glad we came.
Her face lit up as I handed her the Dowdle puzzle of her town, thanking her for their hospitality. She said it was perfect because they always have a puzzle on the coffee table during Thanksgiving for everyone to pitch in on but hadn't had the time to get one this year. Then she pointed up high around the great room and up the stairs to prove it with several past Thanksgiving framed puzzles.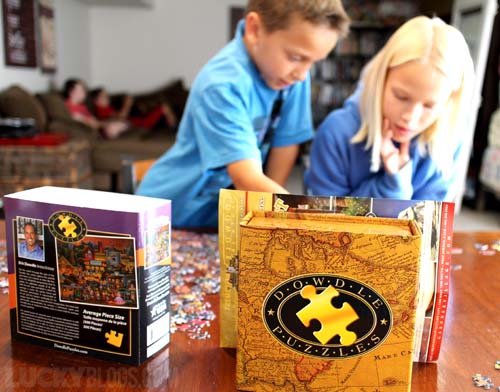 ERIC DOWDLE PUZZLE
Fast forward to a couple weeks ago when I got to meet Eric Dowdle and thank him (without crying, but almost) with my Thanksgiving story. That night I got an autographed Witchfest Dowdle puzzle that the kids have been working on downstairs (while their brothers caught up on their video game playing in the background). It's a tricky puzzle with many of the faces looking the same and buildings with identical glowing windows. Fun for the whole family!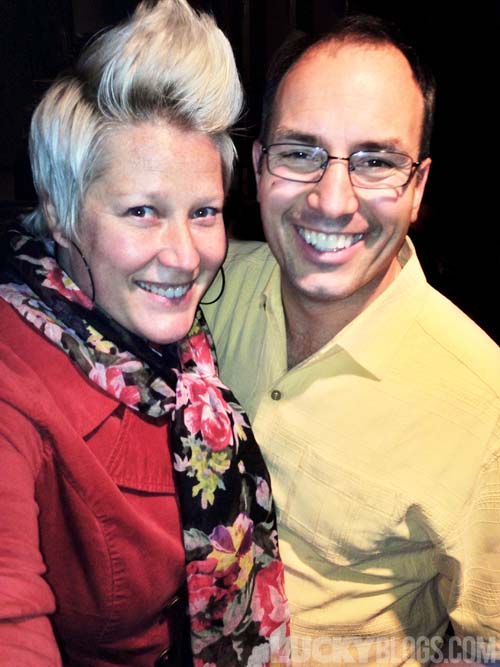 GARDNER VILLAGE WITCHFEST
Here's a snippet of what you can expect at Gardner Village during Witchfest (SO much to see and experience during October; you MUST go if you're in the area) with Eric Dowdle…

And here's one from our Bloggers Night Out with MyCraftChannel.com (the music by Basement Skylights, The Slowdown, is mesmerizing)…

Did you spy me being pulled in by Sassy Styles Redesign? That girl is STRONG!