Leave your mark on the Bridge of Wishes (details below)
We've been going to the adorable Gardner Village in West Jordan, Utah, since my teenagers were toddlers. With it's meandering walkways, old-fashioned bridge, and flat terrain (I'm all for less inclines), time passes quickly with so much to see.
Gardner Village History
It began in pioneer days as a flour mill in 1853 and now boasts of historic buildings that were transported to the property, creating a lovely village of shops, eateries, boutiques, quilt store, vintage goods, animal rescue, holiday fun, event venue, and more.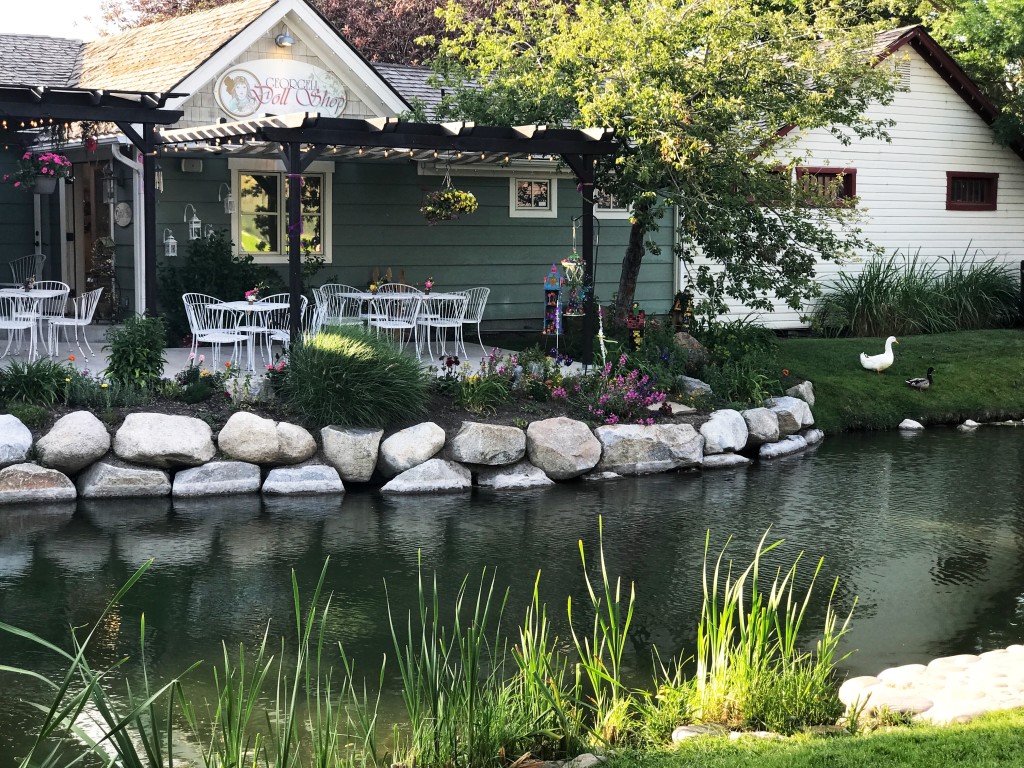 Host Your Event – Weddings, Celebrations, Retirement
Renovations are finally completed and ready for your next party. I was invited to see what they've done and sample The Best Event Food I've ever had (and I've been to plenty in my day). They have a new executive chef who knows his stuff: perfectly grilled salmon atop a freshly piped creaminess on a toastette; soft and juicy beef and vegetarian sliders grilled on the spot; delicious bite-size appetizers; and freshly squeezed beverages to choose in the quaint bar area.
Their pastry chef is a gem of a gal who makes the best bite-size pastries (the raspberry tartlet wasn't just a crust of goo like most places – it had layers of flavors; the rootbeer float cupcake was fluffy and rootbeer-y). The staff was oh-so-pleasant-and-friendly, the venues (they have several spaces depending on the size you need) have been remodeled to accentuate the history, and if I weren't already married I would sooo have my reception there!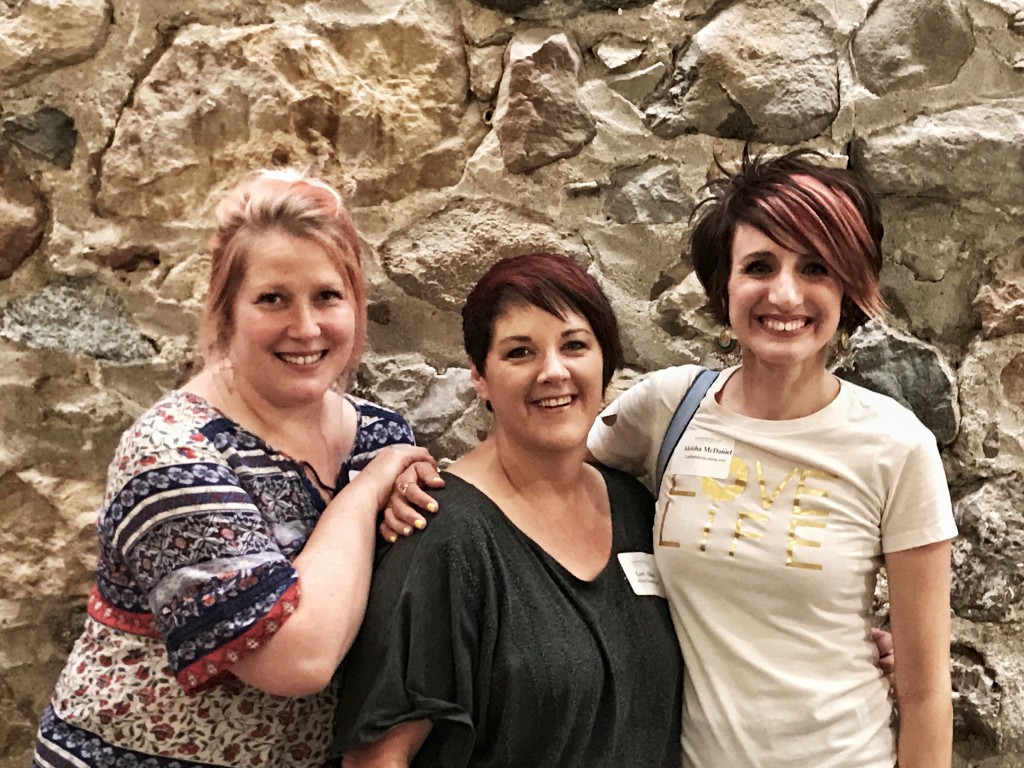 Here I am with friends Lori Allred and Aleisha McDaniel!
This wall was built just a couple years
before President Lincoln's inauguration.
(I have a big crush on Pres. Lincoln!)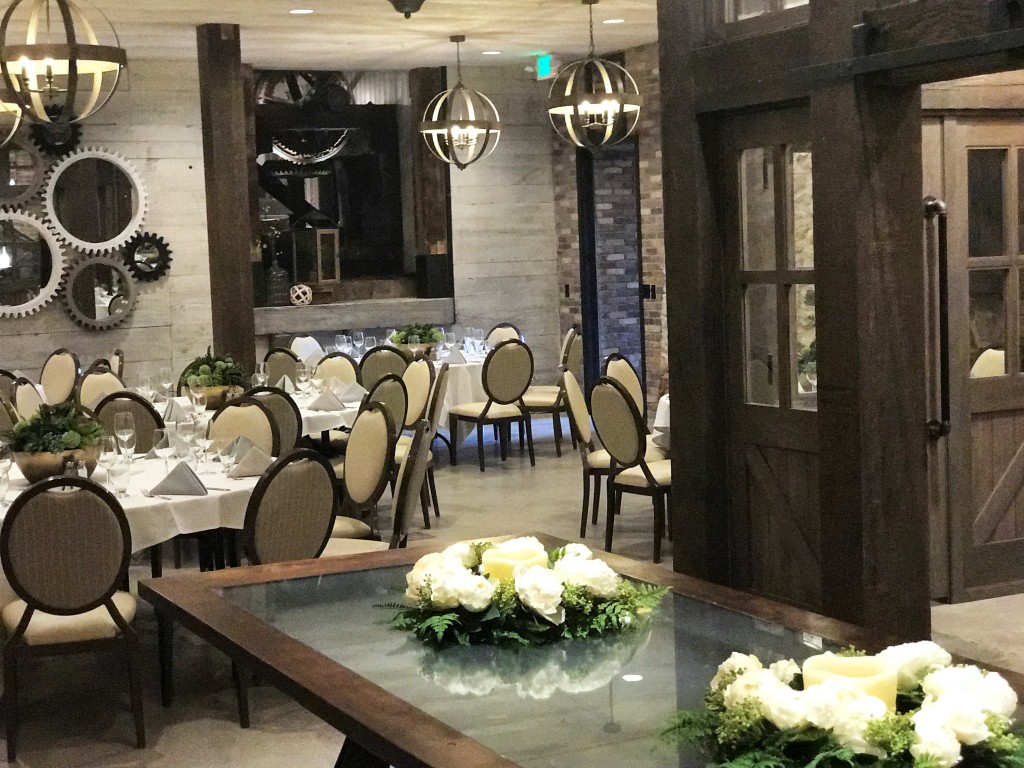 Isn't this space divine?!?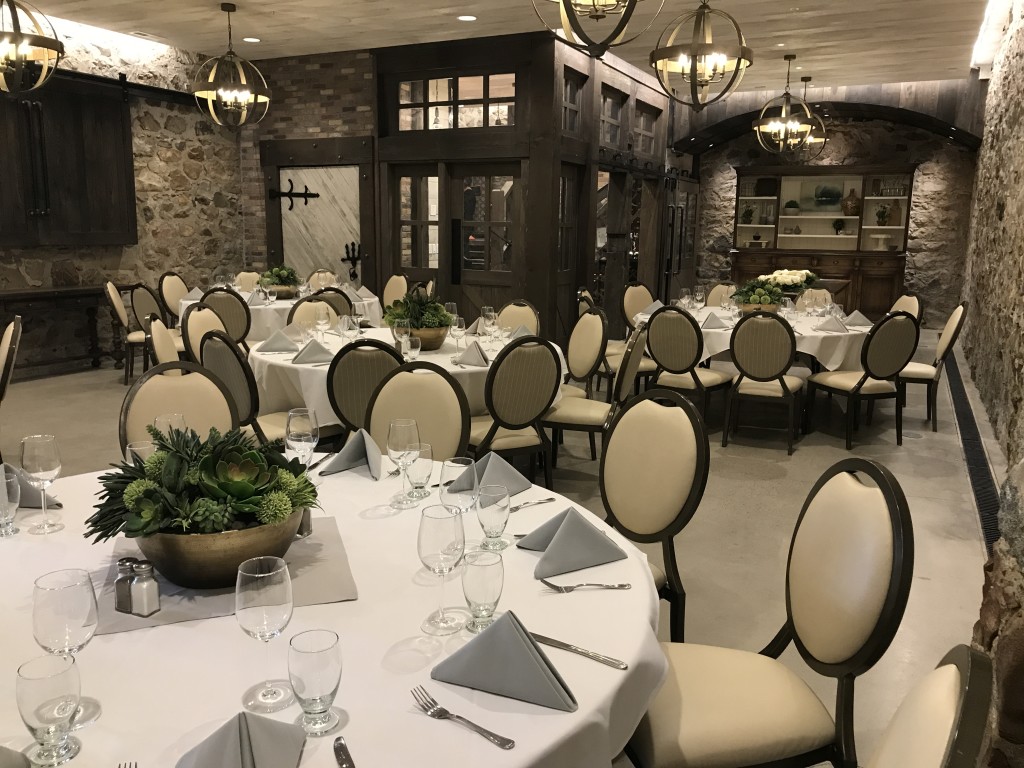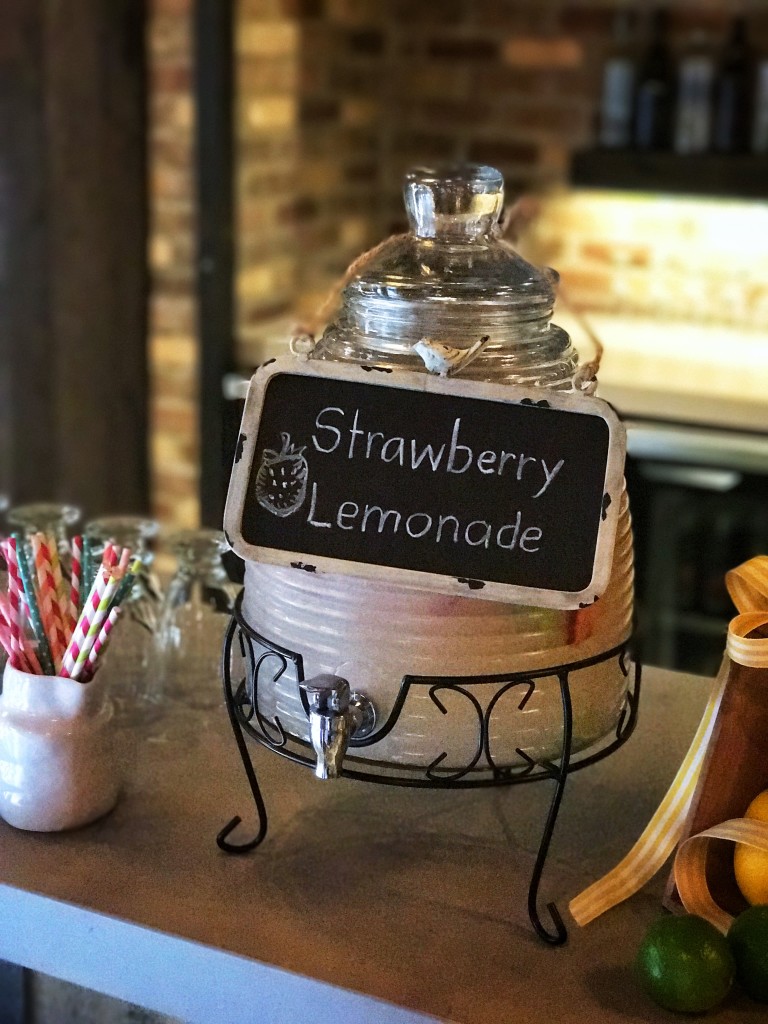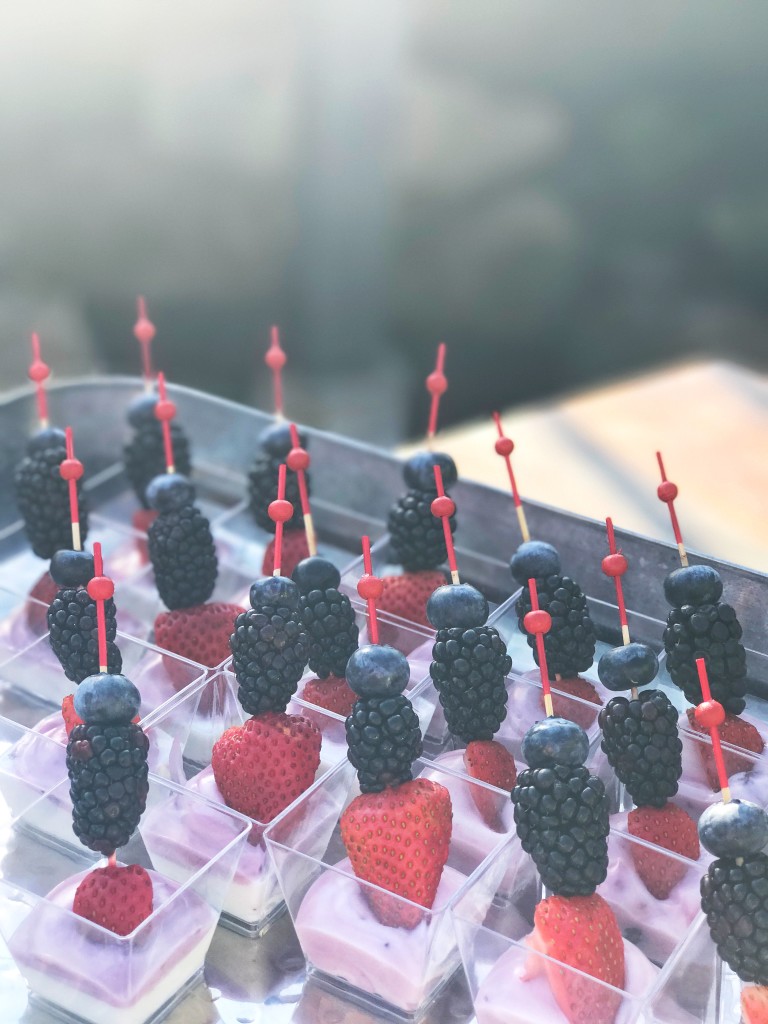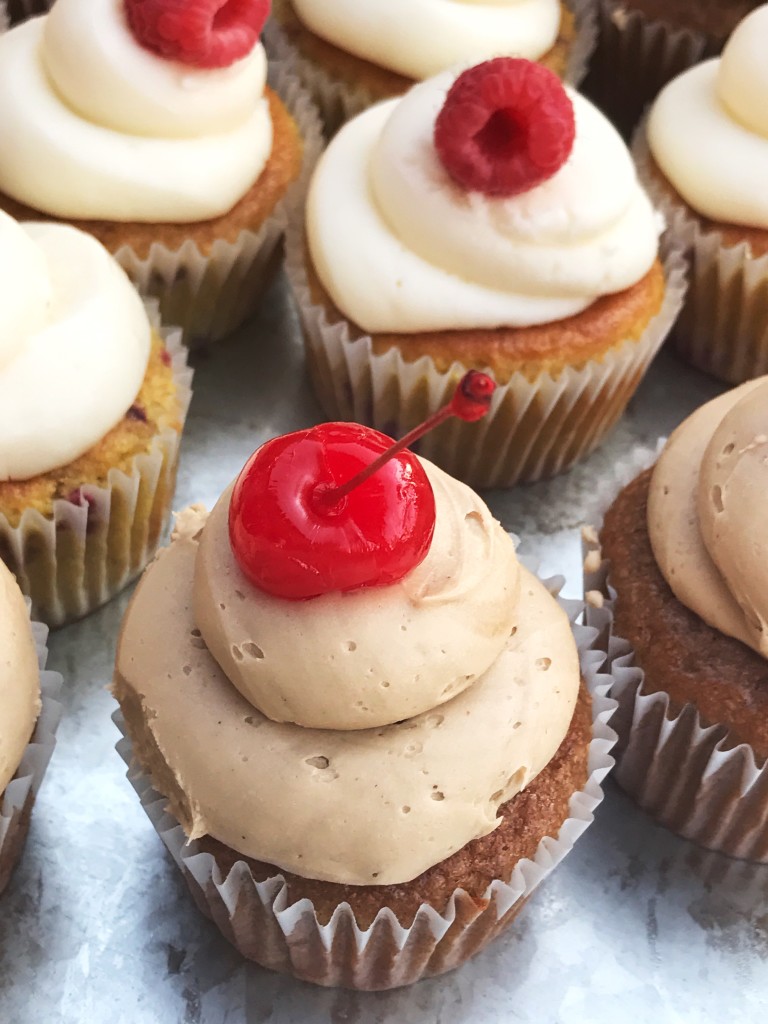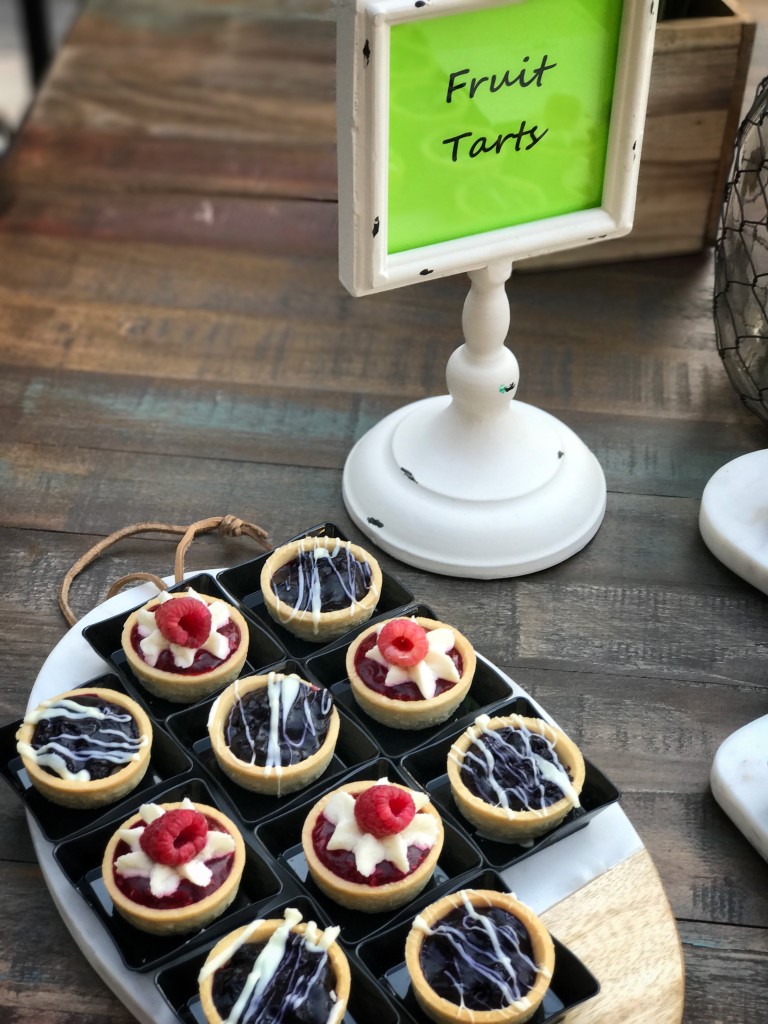 Gardner Village Events
Witch Fest was the first event I heard Gardner Village put on. Several friends of mine dressed as simple witches and carpooled down one evening in October to find limited parking (they've since added ample parking so we don't have to park along to busy street), full-size witch mannequins, and throngs of adult women decked out in all sorts of witchy attire. (The HATS! They're more impressive than a British fascinator, if you even thought that was possible!) Imagine hundreds of grown women, dressed to the nines in mighty impressive (bling! feathers! bigness!) witch attire, parading around the village in the dark having a blast. It's a hoot.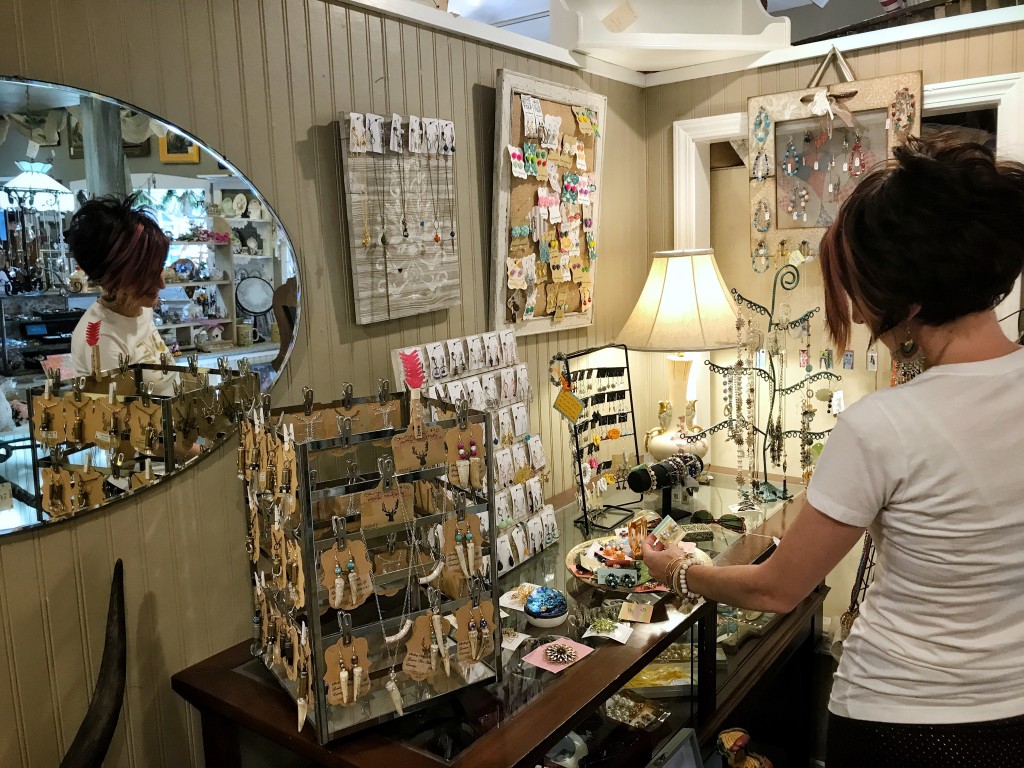 Shopping in Aunt Elsie's; new and vintage goodies!
Ooh, there was a wooden ring that called out to me…
but I saved money not buying it because it didn't fit.
Through the years they've added more specialty events that are open to the public. Visit Gardner Village anytime of the year and enjoy the decor that they change up seasonally.
Woodland Fairies April 15 – June 24, 2017
Through June 24th (Mon-Sat 10am-8pm), your littles can enjoy hunting for woodland fairies throughout Gardner Village. There is so much to discover around every corner! Being a lover of all things gnome, I especially loved the attention to detail on the many vignettes hidden all over!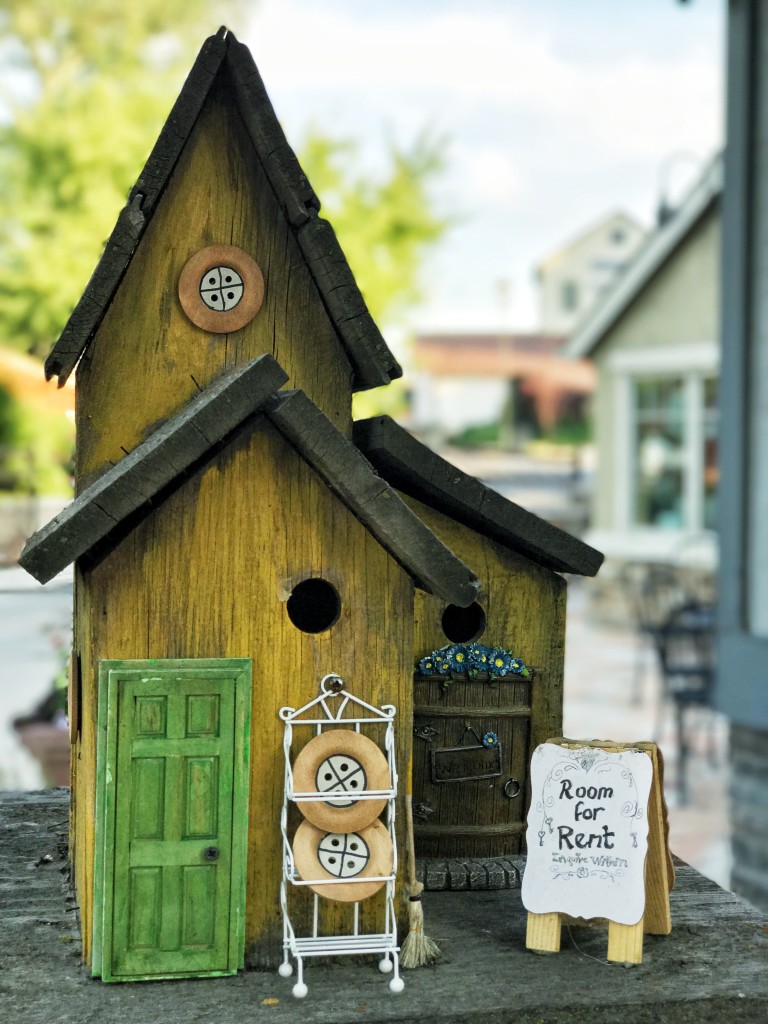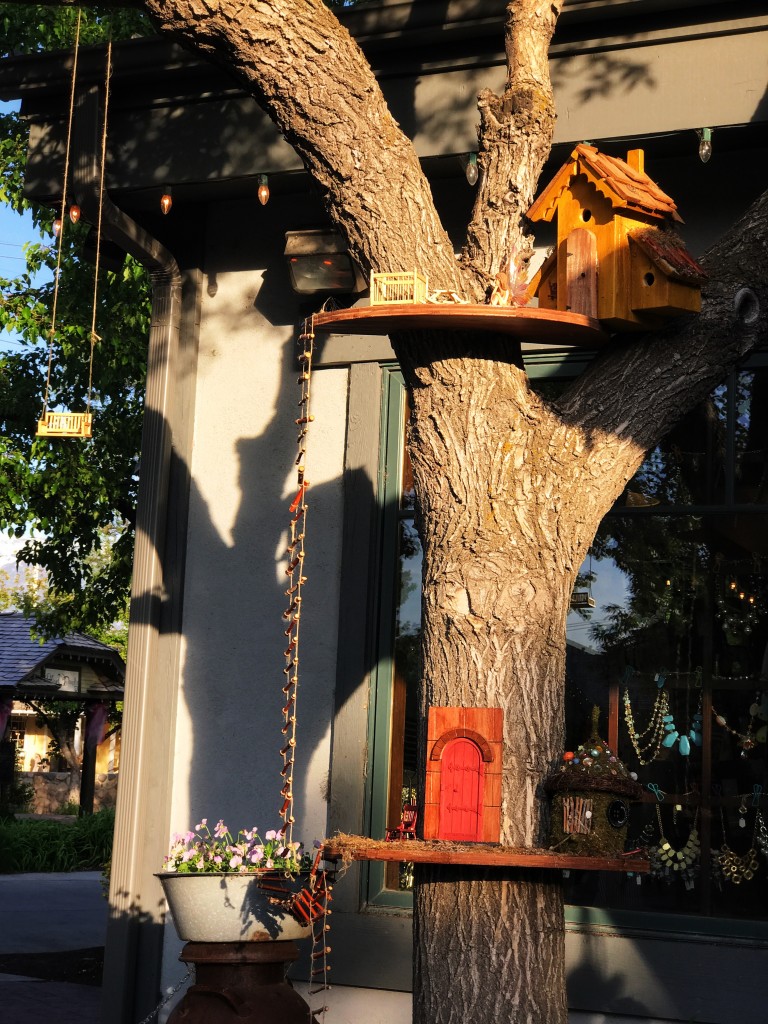 The 26 most mischievous fairies (they're labeled from A-Z) were caught in mason jars and hang around the property for you to find. Here are a couple…

On Saturday's, there are activities from noon – 2pm (some charge a small fee) and your young fairy can come dressed up to join the free fairy parade (departs from Spoiled Rotten Children's Boutique promptly at 1pm).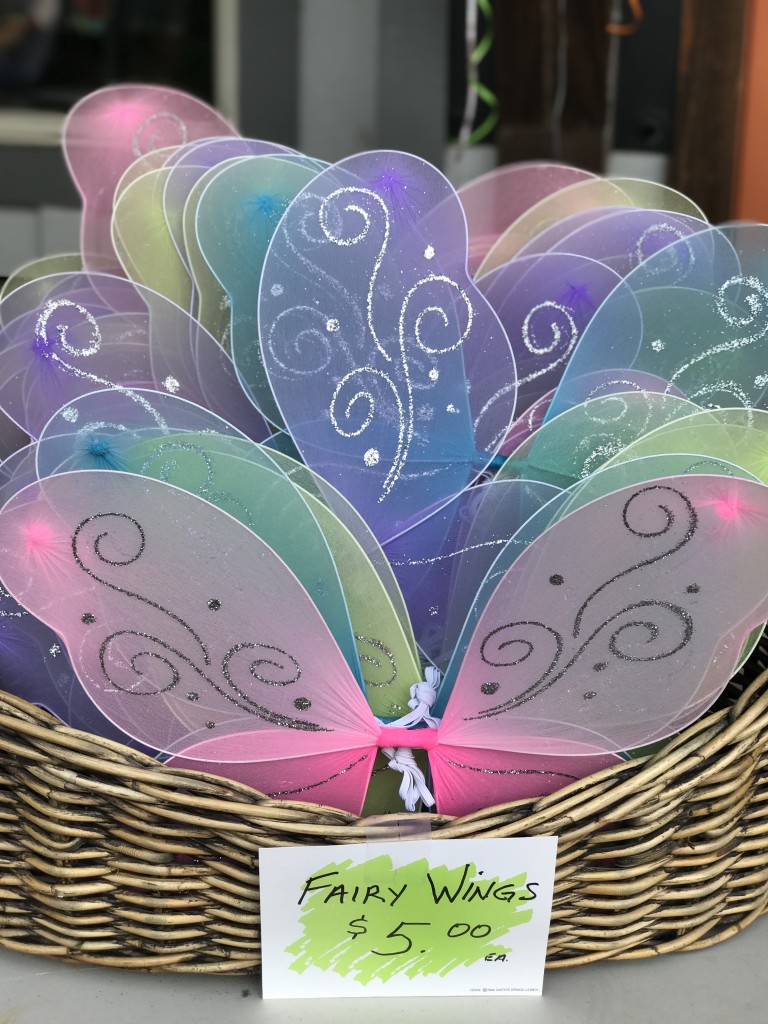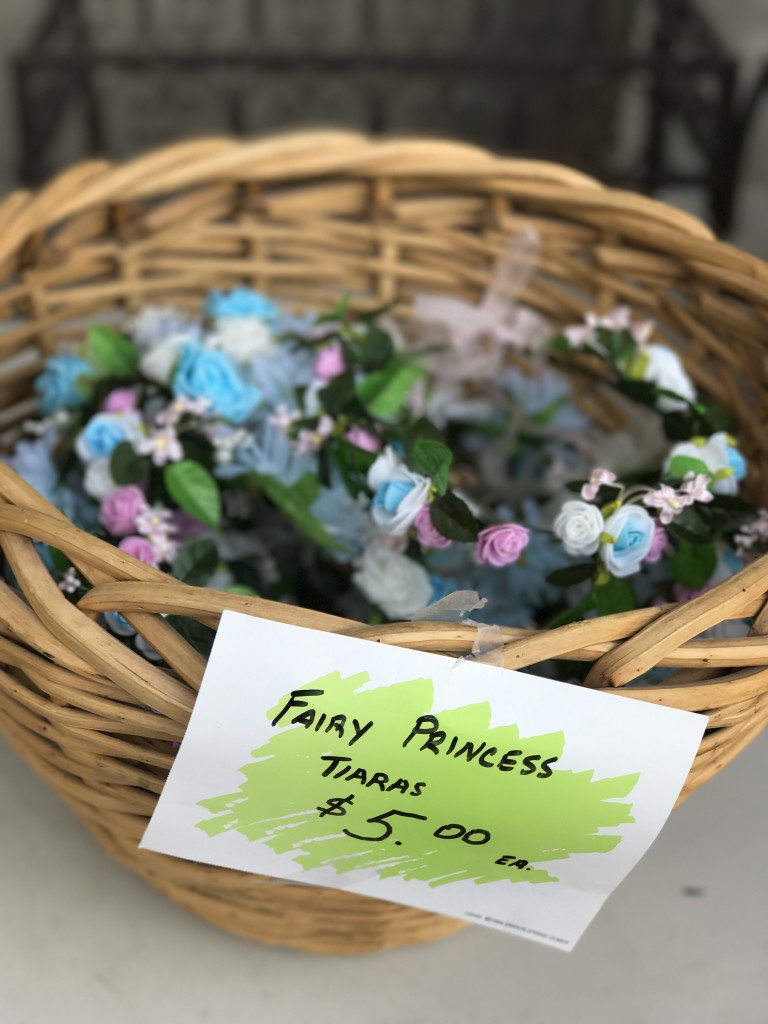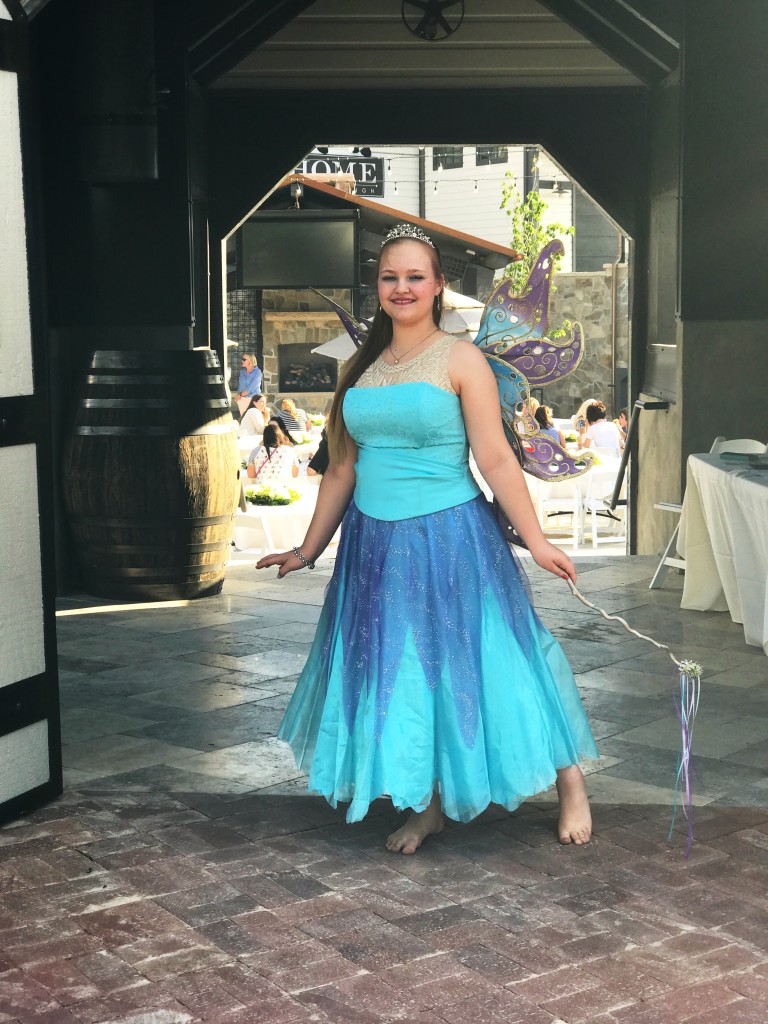 This is the head fairy princess. She and her fairy
friends flit around the village on Saturday's
and lead the parade that happens at 1pm.
Click here for way more information about the fun fairy activities you and your littles can do until April 24th.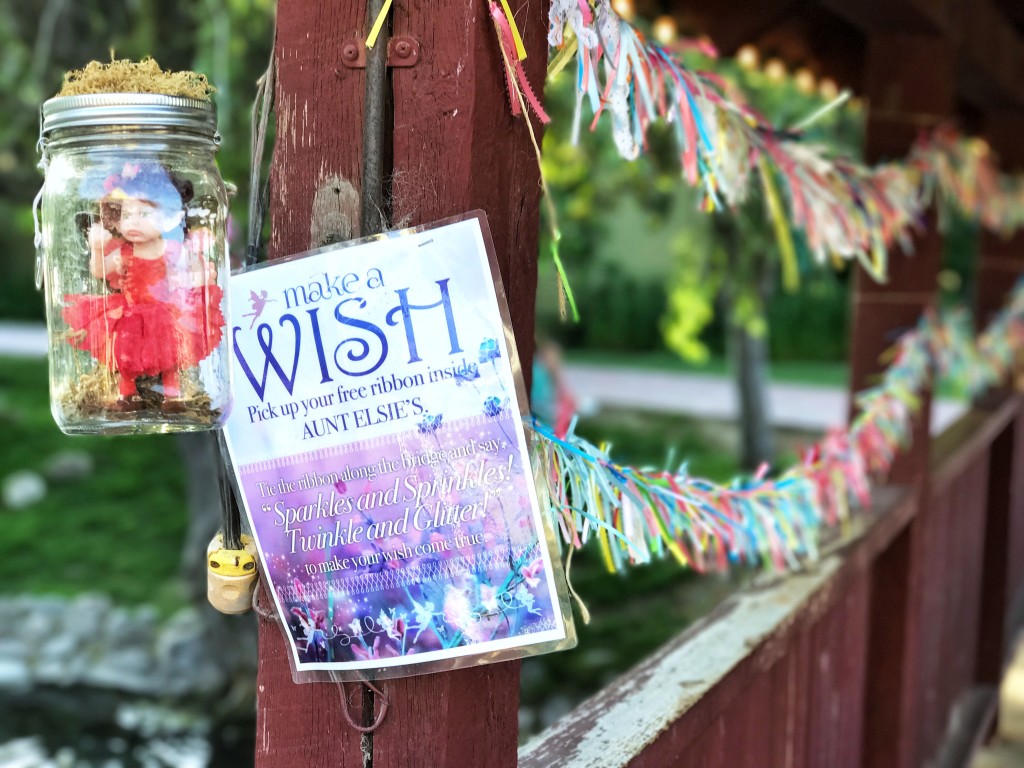 Stop by Aunt Elsie's for a piece of ribbon
to tie onto the bridge and make a wish!
(That is also a healthier way than
throwing coins in the water.)
Gardner Village Blog
Check out more pictures by Meagan Hoeppner on Gardner Village's official blog by clicking here. Yours truly made it into a couple fun pics!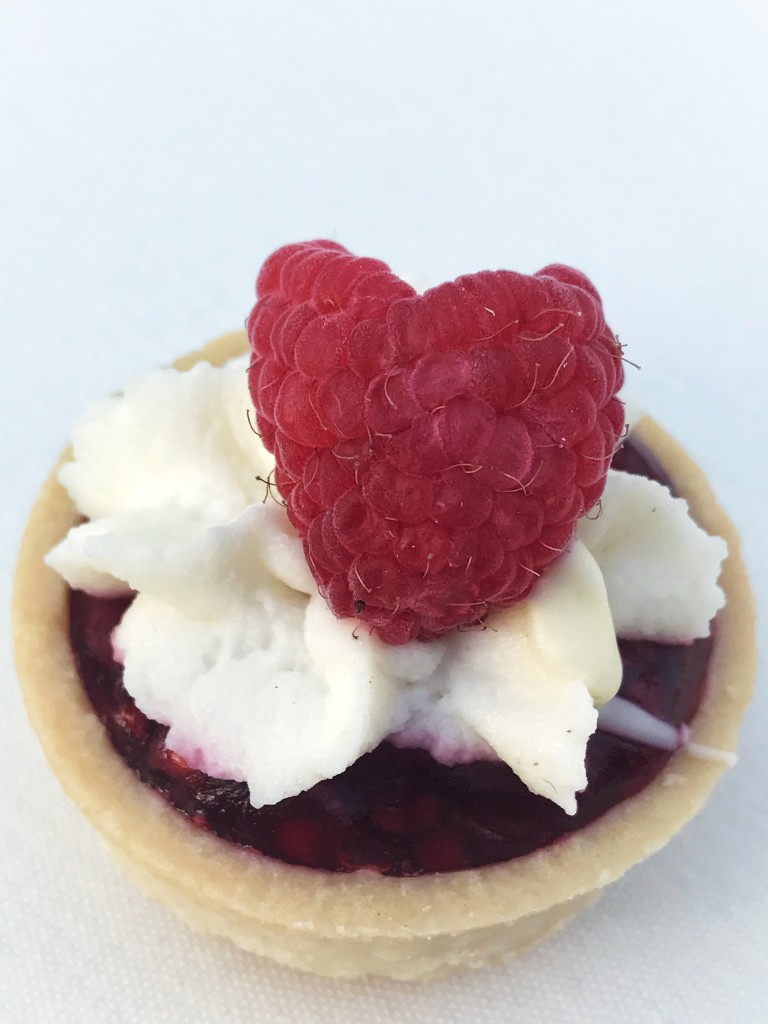 Here's a heart tart from me to you!