REDWOOD FOREST – MUIR WOODS NATIONAL MONUMENT
Our family loves watching old movies, the older the better! The Gnome Mobile from 1967 is one of them. The Banks children from Mary Poppins are the lead actors and it is filmed in the Redwood Forest. Since that's where gnomes live, and I dig gnomes, it was on our list of what to do in San Francisco.
I'm not sure where the movie was filmed exactly, but we were interested in seeing any part where we could "walk among the giants." Muir Woods National Monument is about a 40 minute drive from downtown San Francisco (across the Golden Gate Bridge) with the last few miles being windy. Traffic and parking was not bad during the week at the end of July. The trails are super flat (hiking in flip flops!), include signage along the way, and is wheelchair accessible. The fee is $7 if you're 16 and older, 15 and younger are free.
Thanks, lady, for photobombing our picture.
If you would've kept walking, you would've been
blurry or might not have been in the picture at all!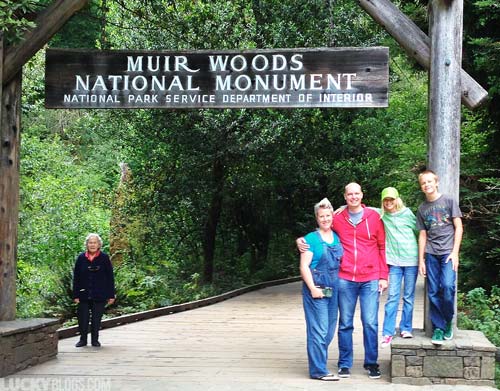 Can you BELIEVE how big this tree is or how awesome my overalls look?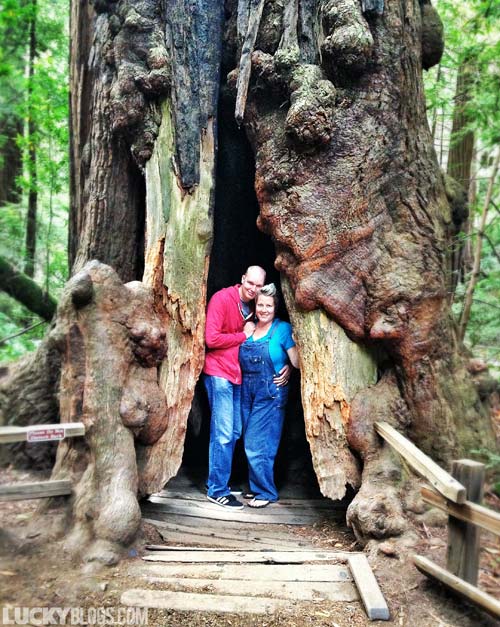 Going during the week was probably why there weren't many people around.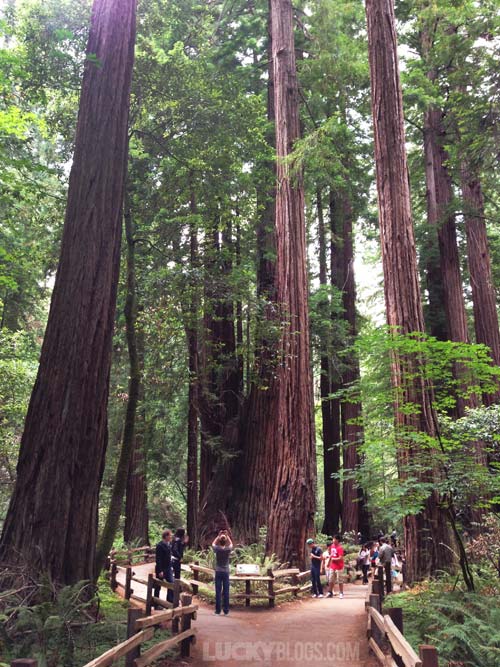 Mostly people were not noisy, but Cathedral Grove wants you to be especially quiet.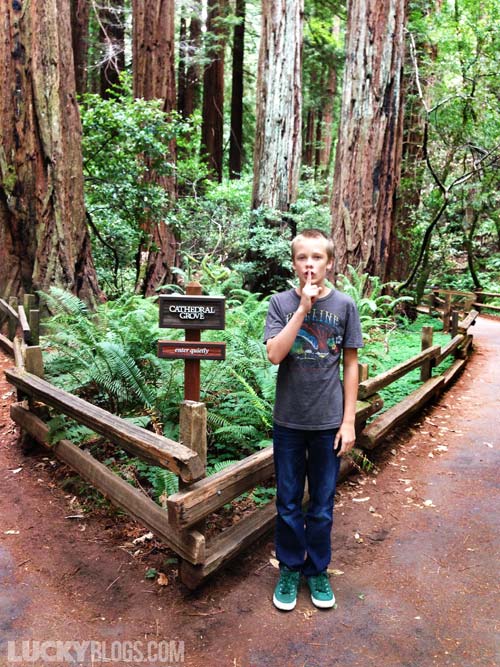 This reminds me I need to get my roots done. Get it? See what I did there?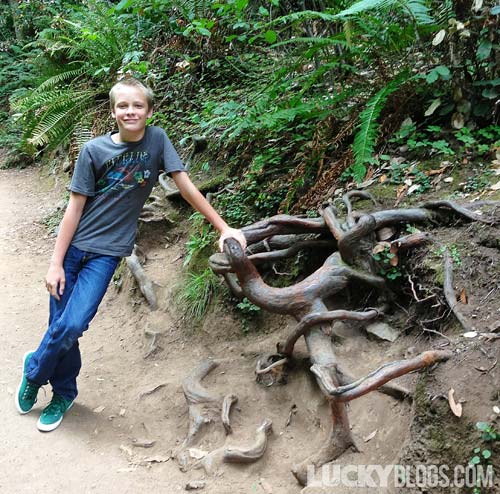 My kids impressed me with their interest in learning about the forest. They're awesome.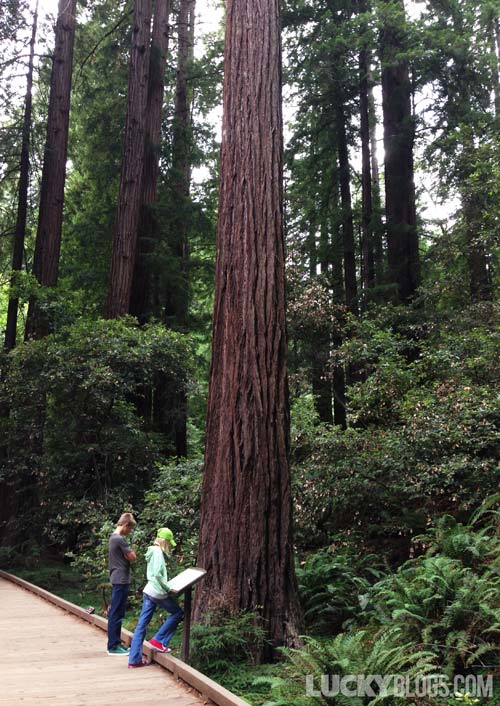 For the price ($14 for our family; I don't remember if there was a parking fee but I don't think so) and relatively short drive over, visiting the giant trees is a family activity that we'll never forget.
Oh! I forgot to tell you we got lucky and saw the rare and elusive spotted owl far off in a tree. The ranger told us there are a couple in the area but they aren't seen often. He hasn't seen a gnome there… yet.
Other San Francisco posts:
What to do in San Francisco
Tours by Bus
San Francisco China Town
Mavericks Surf Beach
Jelly Belly Factory Tour
Private Beach Day