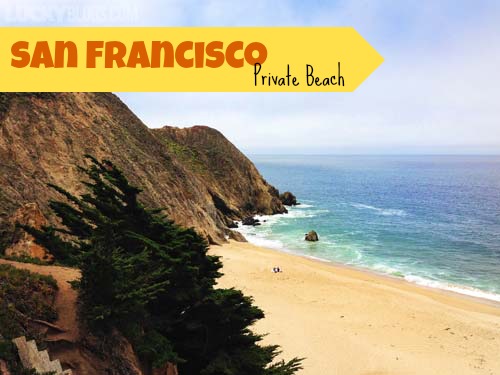 What To Do in San Francisco – a private-ish beach!
Finishing our What To Do in San Francisco series is BEACH TIME! We planned to spend a day at the beach to play in the water, lounge in the sand, and take in the ocean breeze.
GRAY WHALE COVE STATE BEACH
On our way to Mavericks Surf Beach at Half Moon Bay, we spied Gray Whale Cove State Beach with ample parking… across the road. Be careful getting across highway 1. There isn't a cross walk and visibility is slight.
Getting to the beach is a trek along dirt paths and/or down a hundred steep steps. There's a really steep and slippery dirt slope to the left of the tree (photo above), but if you take the path on the right just past the tree, you'll pass the (ghetto) portable potties and reach the steep stairs (photo below).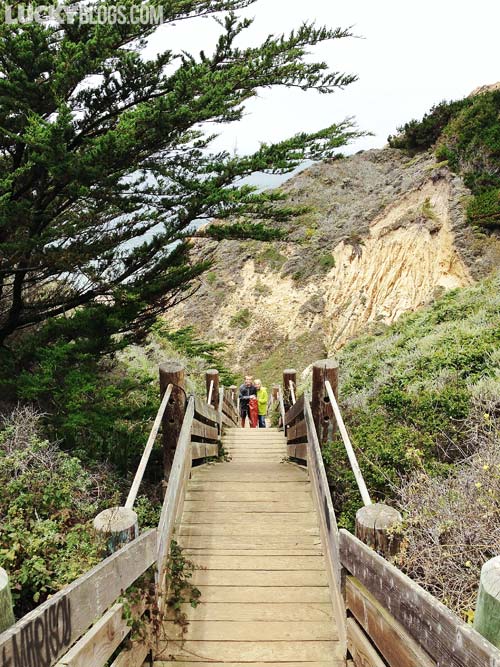 Make sure you have everything you want, or think you might want, and you've pottied because you may not want to climb back up the stairs or the steep hill again. It's intense.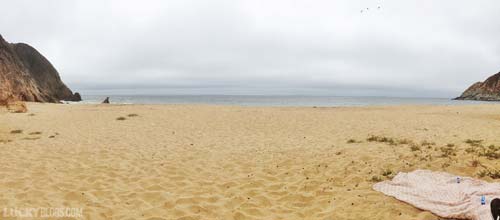 See what I mean about it feeling like a private beach?!? There was less than eight people there when we arrived and two when we left that July Friday afternoon.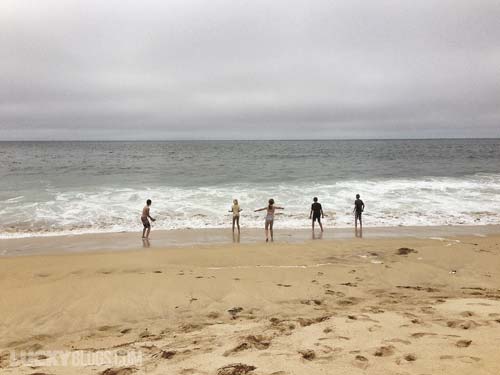 Even though it wasn't super warm, the kids played in the water and sand while the adults lounged on chairs (maybe getting a little sunburnt; don't underestimate the overcast sunshine) listening to pretty much nothing.
We feel like we lucked out finding this private-ish beach and figure there are more in the area we don't know about. Willing to divulge your dreamy San Francisco beach location? Do it in the comments and I'll make a list underneath!
Thanks for joining me as I relive our fun San Francisco family trip!
Other San Francisco posts:
What to do in San Francisco
Tours by Bus
Muir Wood Redwood Forest
San Francisco China Town
Mavericks Surf Beach
Jelly Belly Factory Tour