San Francisco Tours
This was our biggest ticket activity and the easiest of all the San Francisco tours. Planning ahead gets you the 10% off discounted price at $34.20/adult and $18/kid for the standard 24hr ticket if you order through the Big Bus San Francisco Tours website.
Tour guides can be hit or miss. Luckily we got more hits than the one miss… a gal who kept barking like a seal when she didn't have something to say. Even the people on the bus parked next to us snapped their heads our way when they heard her barking and laughed when they realized it was our tour guide and not some crazy seal that made it onto the roof of our bus.
Stay in your seat when the bus is moving and do NOT stand up.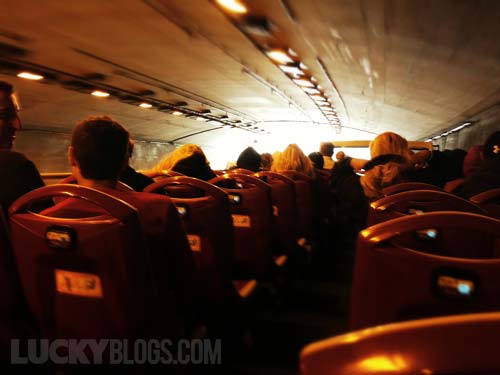 Even though it was mid-summer at the end of July, it got chilly all of a sudden. Bring a jacket you can tie around your waist just in case. The top of the bus is colder but you can move downstairs where it's heated when the bus has stopped and the guide announces it's okay. They freak out if you get out of your seat when you're not supposed to.
We loved seeing most of the city from the top of the bus tour and learning about its history (how they used landfill to build up the streets by the water), the buildings (painted ladies… those are houses), neighborhoods (some are marked by colored bands around light poles), and cultures (diversity abounds).
Francis Ford Coppola bought the green Flatiron (seen in the photo below) in the 70's and still runs his American Zoetrope Studio there. Rumor has it that the Caesar Salad was created in an old restaurant there (which has since been closed due to prohibition). Side note: My mom will go to the grave believing I was the first to invent the Grilled Chicken Caesar Salad (all I did was ask restaurants to add grilled chicken to my Caesar Salad). "Thanks for believing in me, mom!"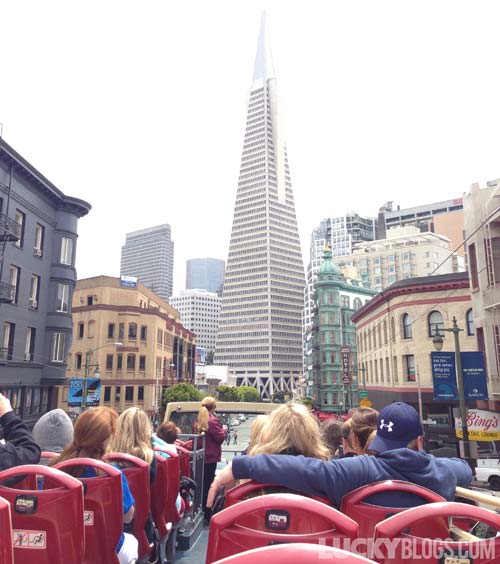 Have you heard that it gets foggy in San Francisco? It does.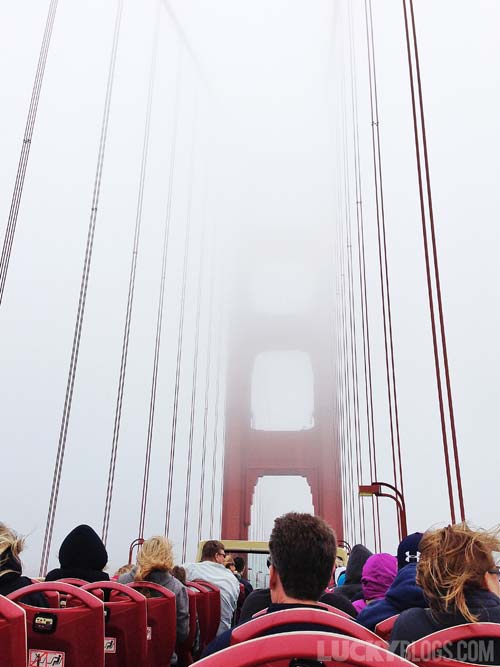 Really, REALLY foggy.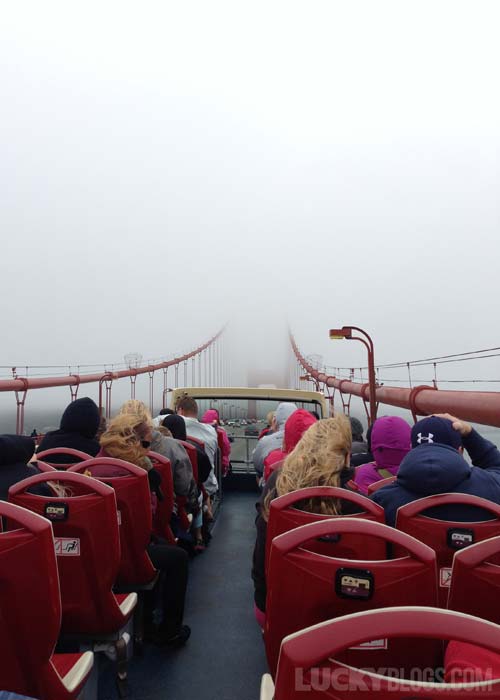 Other San Francisco posts:
What to do in San Francisco
Muir Wood Redwood Forest
San Francisco China Town
Mavericks Surf Beach
Jelly Belly Factory Tour
Private Beach Day